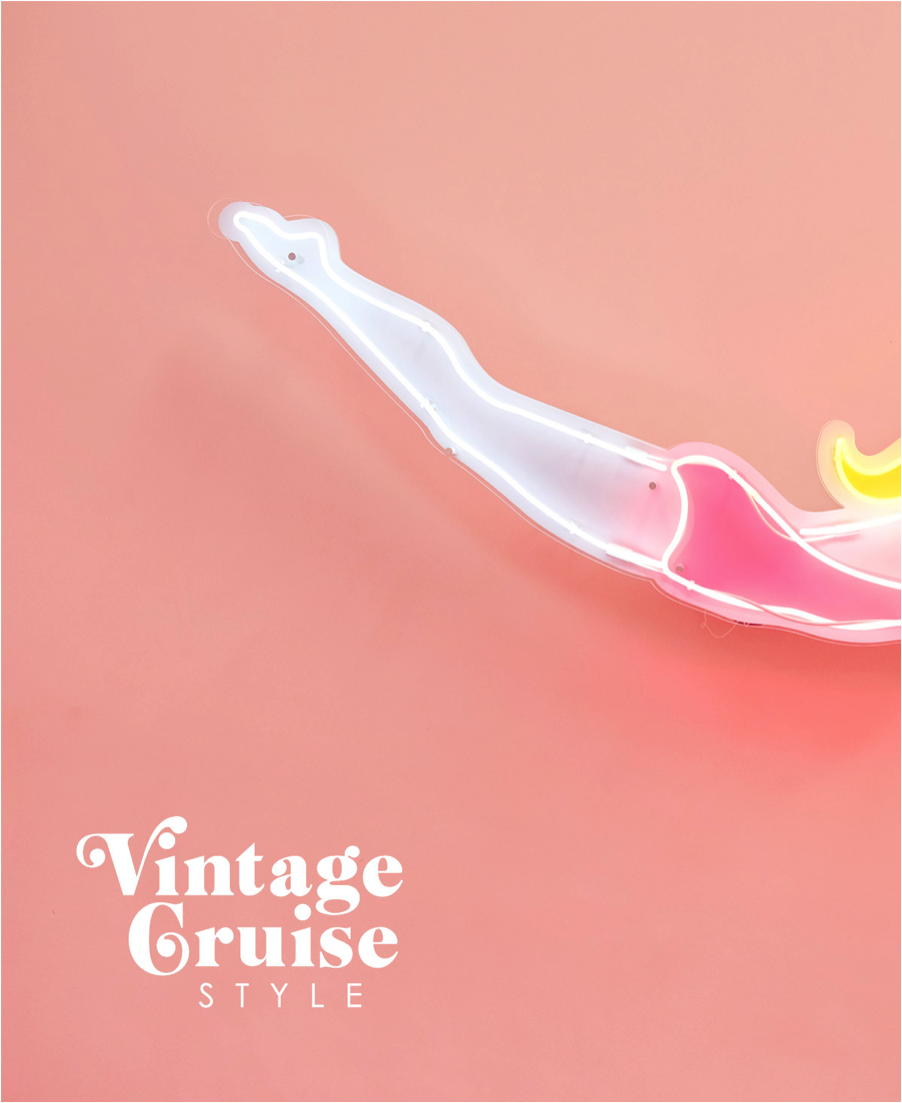 I've had the most fun during our partnership with Carnival Cruise Line, daydreaming about hopping on a cruise all summer long. I keep opening up all of their different itineraries and trying to decide which I would go on first if I had the chance. It's impossible — I just want to go everywhere! For some reason, I also keep daydreaming about what I would take with me. I keep pinning pieces that have a little retro vibe to them, like I kind of want to go on a cruise but in the 1960's, when a floral swim cap was perfectly reasonable. 😉 So just for funsies, here's what's topping my "if I were hopping on the next ship outta here" packing list.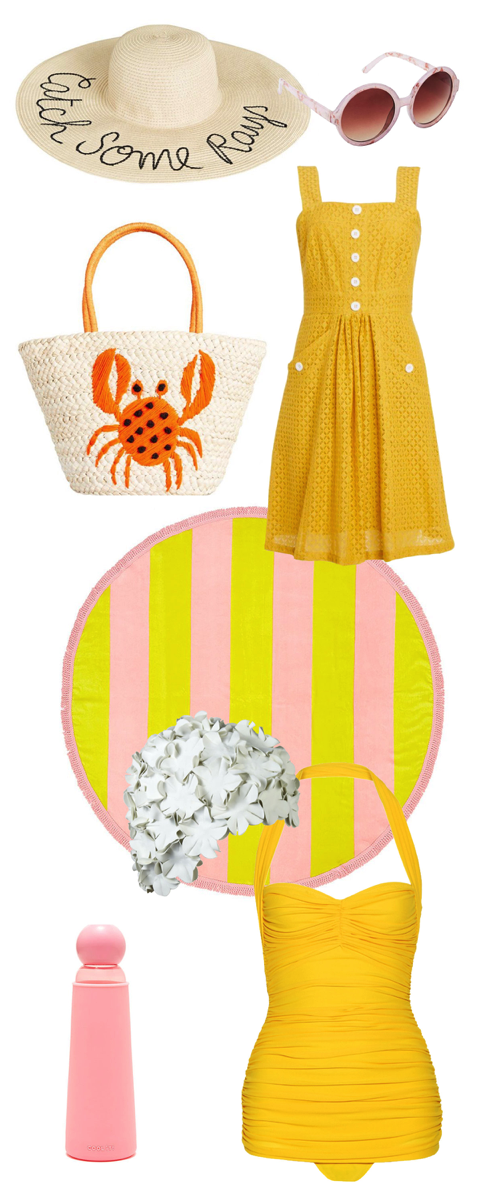 A floppy hat and sunnies for catching rays on deck.
A crabby bag and breezy sundress for exploring a port city.
A round towel for a beach day.
A floral swim cap and vintage-inspired suit for taking a plunge.
A sweet pink water bottle, because, ya know, a girl's gotta stay hydrated!
Can't you just see yourself strolling around on deck at sunset?! Oh it's all just too good. I have a feeling that floppy hat would see some serious action. So, what would be in your suitcase? xoxo
This post is sponsored by Carnival Cruise Line. All opinions are my very own. Thank you for being supportive of the partners who help keep Lovely Indeed rocking!
This post was created for Away We Go with Carnival, the destination for getting in the getaway state of mind. Head on over.